We introduce you Hozon Neta N01-environmently friendly, energy efficient, electric vehicle that can travel up to 350km on a single charge in city mode. It is the most affordable car you know, as the cost of  "fuel" (of course we mean electricity) for 300-350km, is maximum 1500AMD. Another great feature of the vehicle is that it needs almost no service compared to traditional car. Service is limited to replacement of coolant liquids, brake pads and brake fluid.
Advantages of the car include:
Full warranty-3 year or 120.000km
Battery warranty-8 years or 150.000km
No parking fees
Tax benefits: zero environmental tax, free technical inspection, cheap insurance
Additional advantages for corporative clients:
Powerful PR effect-reputation of green company
Exemption from fuel cheques
You can find technical parameters of this 100% electric car in the Data Sheet below: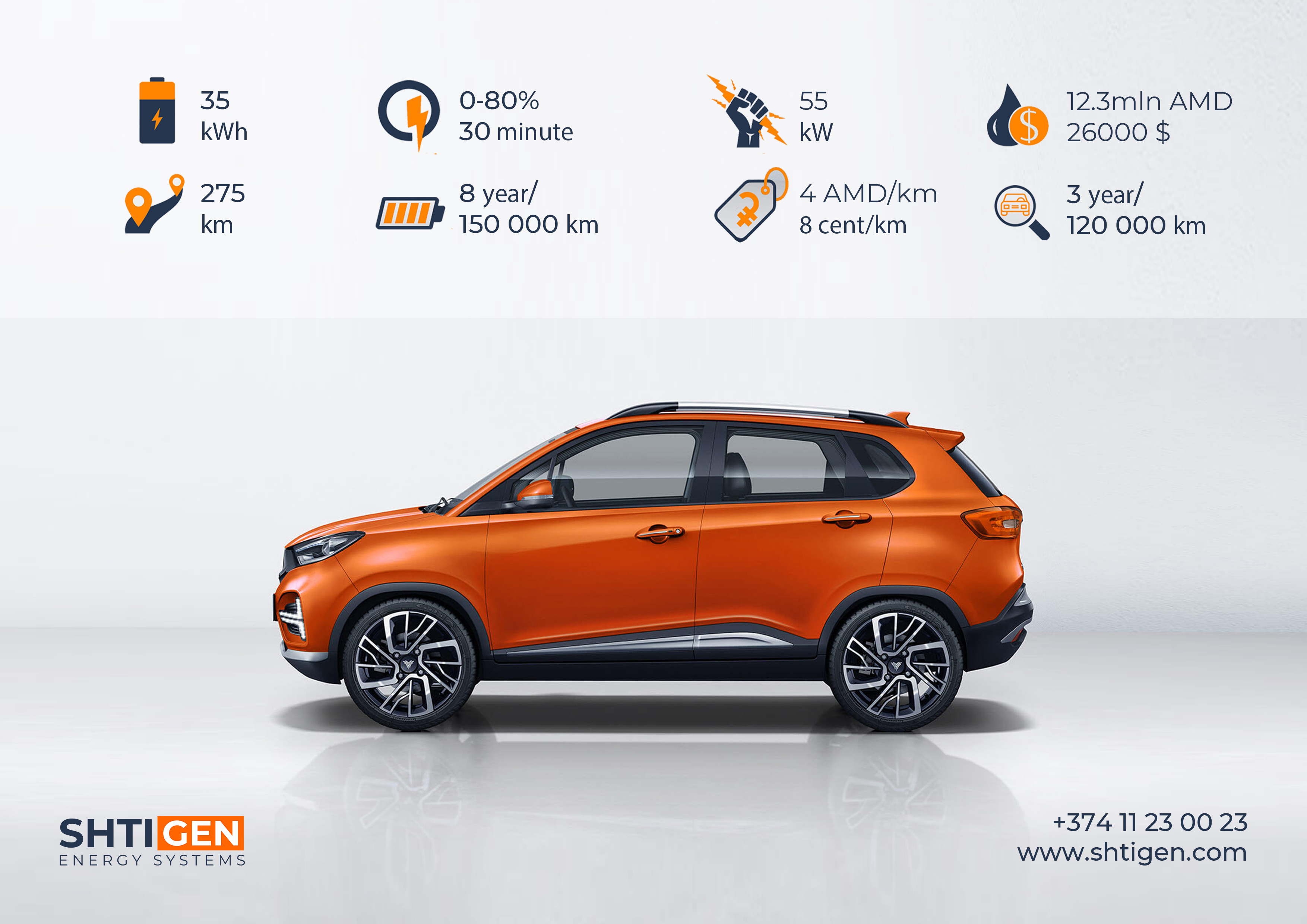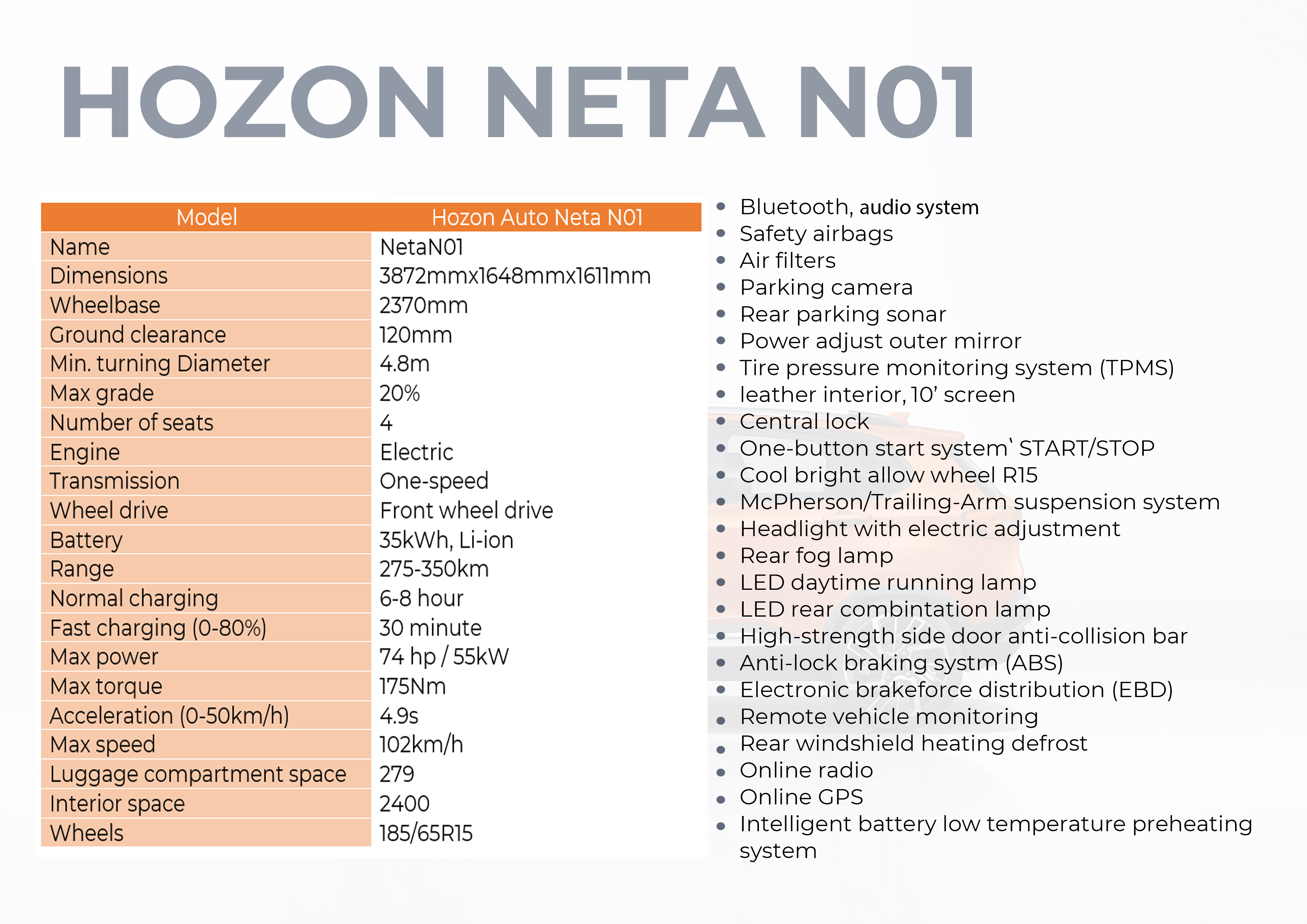 Shtigen also gives you the opportunity to test the car by registering for a test drive in advance. For that, simply go to the following link: bit.ly/3gtVu8T and fill you details. We will contact you.
You can read about previous test drives below:
On August 21, 2020, the company Shtigen, together with the First EV Auto Service carried out a test drive of HOZON Neta electric car. More than 30 participants had the opportunity to drive a 100% electric car for the first time and get acquainted with its features.