It's not a secret that the advanced technologies have limited usage period. Here are the things causing damage to a solar water heater's tube.
A non-pressurized water heater's vacuum tube (flask) can be broken if
a. cold water is poured on it while it's incandescent
b. physical force is applied * flasks can stand hail ball's hit up to 3cm in diameter.
In cases when there is a factory defect the tube won't broke but get out of order. Visually it gets black in a couple of days after installation. Shtigen's 5-year warranty covers manufacturing and installation defects but not force majeure cases like the following․
• disasters like fire, flood, earthquake, storm, lightning, etc…
• fluctations of electricity voltage
• other similar cases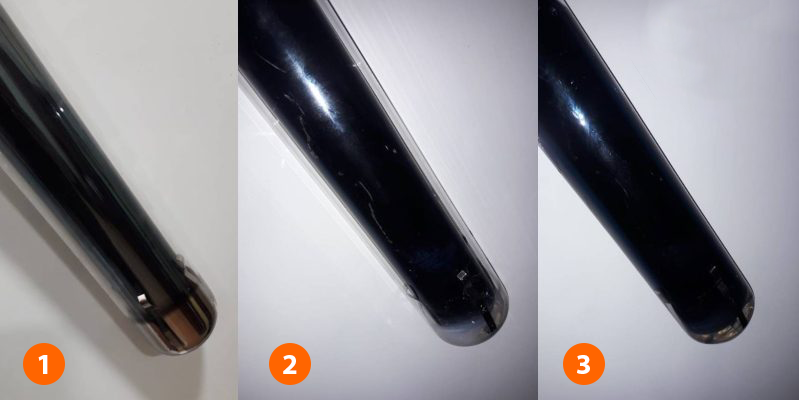 The tube in the picture isn't damaged
A broken vacuum tube is pictured
A tube with a factory defect is pictured