Last year, the village of Aghberk, one of the loveliest sites in Armenia, stretching on the coast of the Sevan, our blue-eyed beauty, chose to join Shtigen's solar family. The bucolic locality is situated 2150 m above sea level and surrounded by mountains.
A PV solar plant with 5 MW (installed 6 784 MW) power was built owing to the cooperation between "Solar 5" LLC and Shtigen Group. The solar farm built in just four months in a mountainous, hard-to-reach terrain is soemwhat special, as long as it takes much longer to install stations in such an environment and especially with such power.
According to projections, annually the "5M" solar plant will be producing about 11 GW/h of electricity, preventing the release of carbon dioxide into the environment by about 4,884 tons per year.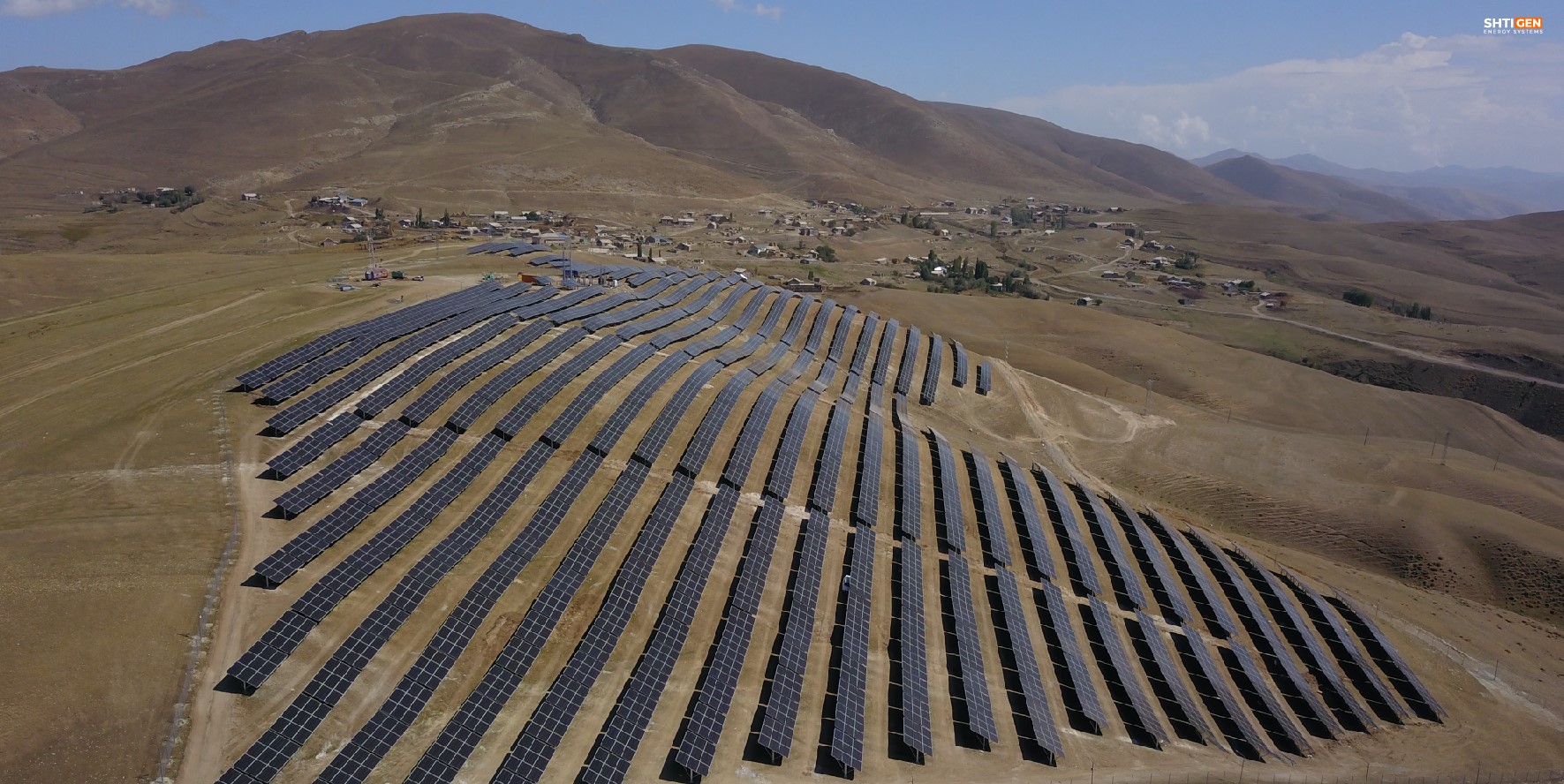 Hayk Shekyan, the Founding Director of Shtigen Group, is one of the co-owners of the Aghberk-installed power plant. He believes that building such a plant is a great achievement both for the Shtigen Group in particular, and for Armenia at large. "The uniqueness of building such a plant features in a number of aspects. First of all, such localities are of strategic importance for our country, and implementing large projects is essential like air and water. What is more, the installation of such a large plant signifies an important step in Armenia's green energy world. In countries like Armenia, where both weather conditions make room for, and strategic issues dictate, transitioning to green energy is simply a necessity. The "5M" PV power plant is also an important achievement for Shtigen Group, which is going to keep up with such projects more to come in future."
The "5M" station is designated for its cutting-edge TongWei 645 and 650 W bifacial (double-sided) monocrystalline panels, presently known all over the world, which produce electricity both on the front and back sides. Here 250 kW transformers of Kstar brand have also been used.
This is the 11th industrial plant built by the Shtigen Group. Its installation was solicitated via Ameriabank funding.
In terms of productivity and total capacity, the "5M" solar power plant is therefore one of the largest in Armenia.