Shtigen Group was the Gold Sponsor of the Energy Week Central Asia and Mongolia 2023 conference held in Astana on September 19-20. Representatives from the world's top energy companies, major financial institutions, consulting firms, as well as governments from Central Asian countries, diplomats, investors, and businessmen, attended this large-scale event.
Participants discussed the growth of solar, wind, and hydroelectric power plants, as well as the promotion of international cooperation. The purpose of the conference was to identify strategies for developing solar and wind energy in the region through a policy of encouraging private and foreign investment, transforming Central Asia into a green energy oasis.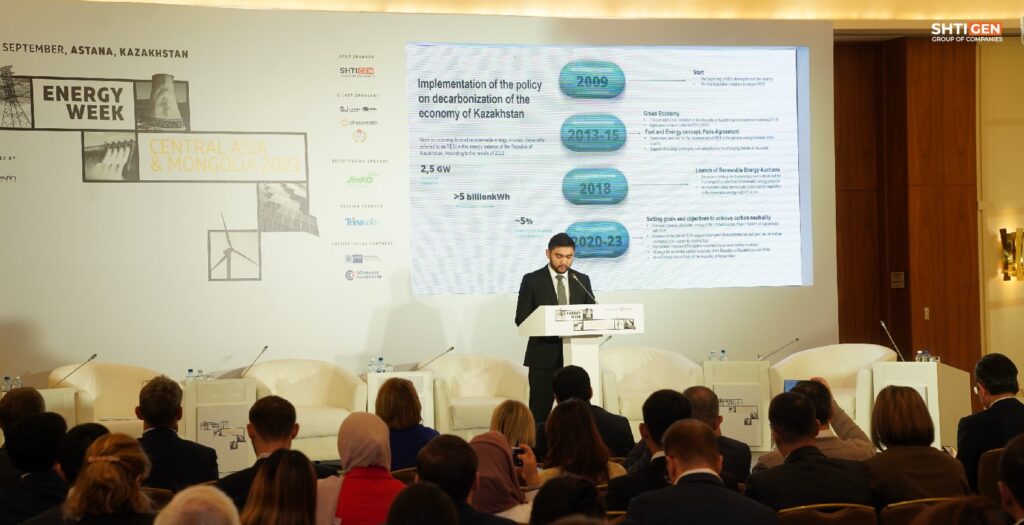 The conference, according to Hayk Shekyan, founding director of Shtigen Group, was an excellent chance for the growth of the region's cutting-edge energy industry."Our work is not limited to solar energy alone. Other sub-sectors are similarly important and deserve our attention. For example, wind energy offers enormous development potential in Armenia and throughout the region. Consequently, our efforts will not be confined to Armenia. "We strive to become a part of the development of the area outside of our country as well," Hayk Shekyan said, adding that the conference was a great opportunity to exchange information and expertise, establish fresh connections and explore attractive investment offers.
As the event's sole Gold Sponsor, Shtigen Group makes every effort to promote clean and renewable energy initiatives in the region and Central Asia, as well as to build prospective business collaboration with significant and reliable worldwide corporations.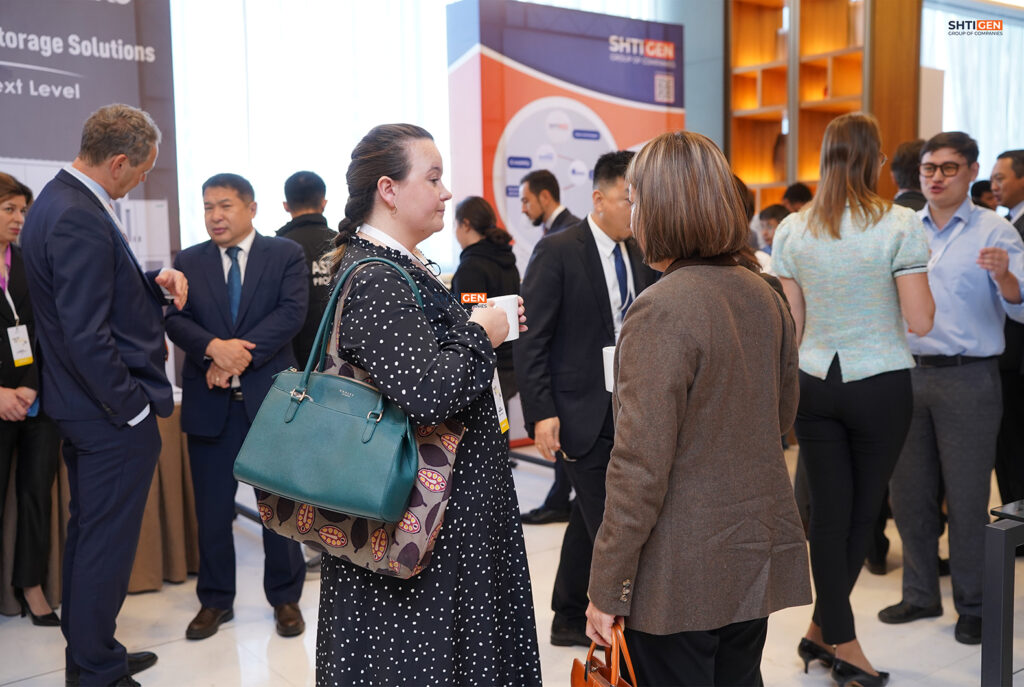 According to Hovhannes Nazaryan, Head of Corporate Business Development at Shtigen Group, the forum was beneficial to the organization in terms of both content and business ties.
Hovhannes Nazaryan, Head of Corporate Business Development of Shtigen Group, says the forum was beneficial to the organization in terms of both content and business ties.
"Shtigen pursues ambitious projects and aspires to play a key role in renewable energy in the region and Central Asia." Shtigen also offered as an example for forum attendees of how to build a group of enterprises from scratch, expand, and become a key regional actor, thanks to the collected knowledge and steps aimed at sector development."