Arevik children's medical association of Stepanakert will no longer be deprived of hot water in case of gas and electricity supply failures. 8 solar water heaters with a capacity of 300 liters have been installed on the roof of the hospital.
"When the gas supply stopped, the hospital switched to electricity consumption, as a result of which the power wires were overloaded so much that they caught fire. The clinic's electric generator, unable to withstand the load, broke down twice. We were forced to postpone all planned medical interventions, even when performing emergency operations, we cut off electricity in a part of the hospital. And now we won't face such a problem again," says Karen Melkumyan, director of the Arevik children's medical association, noting that the problem, especially in the case of the children's clinic, was threatening.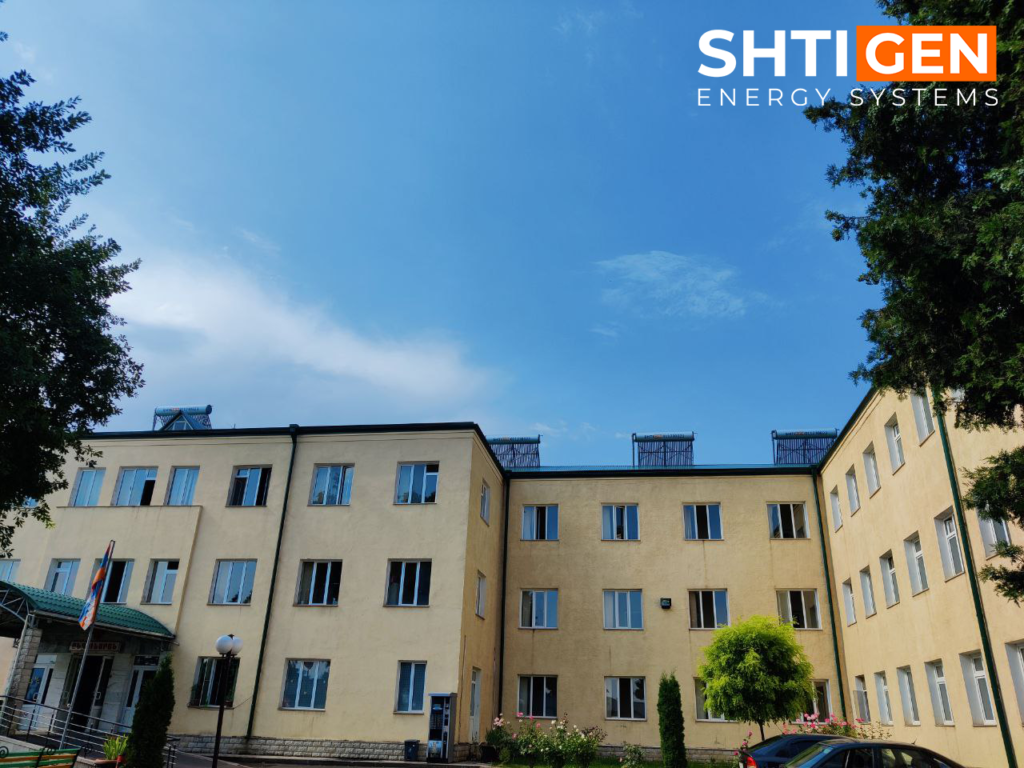 Thus, Arevik  is the first medical center in Artsakh that is switching to solar energy. The 3 largest departments of the hospital – surgical, pediatric, resuscitation-intensive care therapy, and the operating theater will always have free hot water, saving several million drams annually.